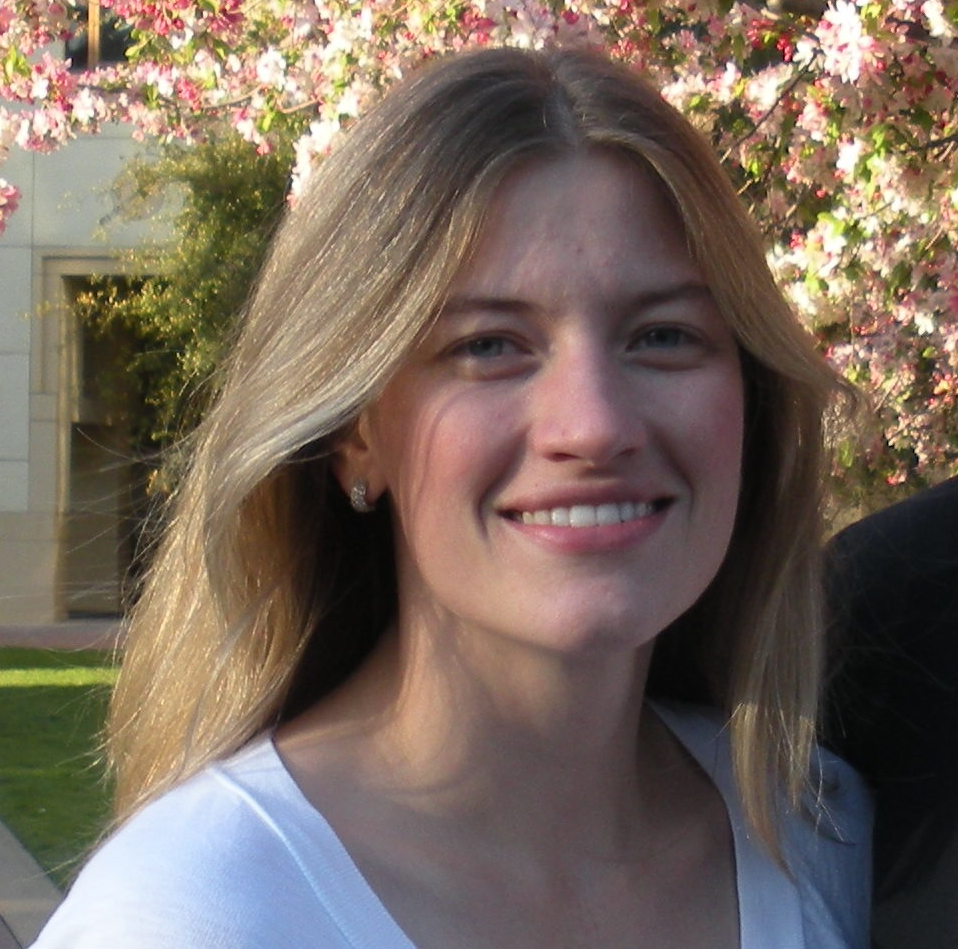 Sarah Kapnick
Deputy Division Leader & Research Physical Scientist
Seasonal to Decadal Variability and Predictability Division
Contact Information:
E-mail: Sarah.Kapnick@noaa.gov
Telephone: (609) 452-6548
Address:
GFDL, Princeton University Forrestal Campus
201 Forrestal Road
Princeton, NJ 08540-6649
Sarah Kapnick's research focuses on the mechanisms controlling the hydroclimate, with an emphasis on: precipitation, extreme storms and mountain snowpack. Dr. Kapnick's work answers questions about current weather and deviations in the climate system relating to the water cycle, which can result in mitigable disruptions, and thus are paramount to resource planning and development. Dr. Kapnick's research utilizes "big data" from both observations and models, to understand how the climate system has varied in the past and present, and what we might expect in the future.
Dr. Kapnick received her undergraduate degree from Princeton University in Mathematics with a Certificate in Finance and her Ph.D. from UCLA's Department in Atmospheric and Oceanic Sciences with a Certificate from the Institute of Environment and Sustainability. She is the recipient of the American Geophysical Union Cryosphere Section Early Career Award for 2015 and NOAA OAR Daniel L. Albritton Outstanding Science Communicator Award for 2017. She presently serves as an Associate Editor of Water Resources Research.
Some Recent Publications:
Pascale S, Kapnick SB, Bordoni S, Delworth TL, 2018: The influence of CO2 forcing on the North American monsoon moisture surges, In Press at Journal of Climate. doi:10.1175/JCLI-D-18-0007.1.
Yang X, Jia L, Kapnick SB, Delworth T, Vecchi GA, Gudgel R, Underwood S, Zeng F, 2018: On the seasonal prediction of the western United States El Niño precipitation pattern during the 2015/16 winter. In Press at Climate Dynamics. doi:10.1007/s00382-018-4109-3.
Krishnamurthy L, Vecchi GA, Yang X, van der Wiel K, Balaji V, Kapnick SB, Jia L, Zeng F, Paffendorf K, Underwood S, 2018: Causes and probability of occurrence of extreme precipitation events like Chennai 2015. Journal of Climate, 31, 3831-3848.
Wrzesien M, Durand M, Pavelsky T, Kapnick SB, Zhang Y, Guo J, Shum CK, 2018: A new estimate of North American mountain snow accumulation from regional climate model simulations. Geophysical Research Letters, 45(3), 1423-1432.
Kapnick SB, Yang X, Vecchi GA, Delworth TL, Gudgel R, Malyshev S, Milly PCD, Shevliakova E, Underwood S, Margulis S, 2018: Potential for Western United States Seasonal Snowpack Prediction. Proceedings of the National Academy of Sciences. 115(6), doi:10.1073/pnas1716760115. [NOAA Story]; [GFDL Story]; [Climate.gov Story]; [Princeton Story]
Pascale S, Boos WR, Bordoni S, Delworth TL, Kapnick SB, Murakami H, Vecchi GA, Zhang W, 2017: Weakening of the North American monsoon with global warming. Nature Climate Change. doi:10.1038/nclimate3412. [Princeton Story]
Barcikowska MJ, Kapnick SB, Feser F, 2017: Impact of large-scale circulation changes in the North Atlantic sector on the current and future Mediterranean winter hydroclimate. Climate Dynamics. doi:10.1007/s00382-017-3735-5
Tommasi D, et al., 2017: Managing living marine resources in a dynamic environment: the role of seasonal to decadal climate forecasts. Progress in Oceanography, 152, 15-49.
van der Wiel K, Kapnick SB, Vecchi GA, 2017: Shifting patterns of mild weather in response to projected radiative forcing. Climatic Change, 140, 649-658. doi:10.1007/s10584-016-1885-9. [NOAA Story]; [Princeton Story]
van der Wiel K, Kapnick SB, van Oldenborgh GJ, Whan K, Philip S, Vecchi GA, Singh RK, Arrighi J, Cullen H, 2017: Rapid attribution of the August 2016 flood-inducing extreme precipitation in south Louisiana to climate change, Hydrol. Earth Syst. Sci., 21, 897-921. doi:10.5194/hess-2016-448. [FAQs] prepared on paper for broad interest.
Lemoine D, Kapnick SB, 2016: A top-down approach to projecting market impacts of climate change. Nature Climate Change, 6(1), 51-55. doi:10.1038/nclimate2759.
Pascale S, Bordoni S, Kapnick SB, Vecchi GA, Jia L, Delworth T, Underwood SU, Anderson WG, 2016: The impact of horizontal resolution on North American monsoon Gulf of California moisture surges in a suite of coupled global climate models. Journal of Climate, 29(21), 7911-7936. doi:10.1175/JCLI-D-16-0199.1.
van der Wiel K, Kapnick SB, Vecchi GA, Cooke W, Delworth T, Jia L, Murakami H, Underwood S, Zeng F, 2016: The resolution dependence of contiguous US precipitation extremes in response to CO2 forcing. Journal of Climate, 29(22), 7991-8012. doi:10.1175/JCLI-D-16-0307.1.
Link to GFDL publications (published during GFDL tenure): http://www.gfdl.noaa.gov/bibliography/results.php?author=3890