Earth System Science
GFDL brings many disciplines together to understand and predict interactions among human activities, ecosystems, biogeochemistry, and climate. We develop Earth System Models, researching biospheric processes and mechanisms, and conducting observational synthesis and analysis. We use these comprehensively interacting models of land, ocean, atmosphere, and sea ice, along with chemical, biological and ecological models. Driven by natural and human-induced forcings, they allow us to assess environmental change and ecological impacts such as ocean acidification and improve our understanding of past, present and future Earth System interactions.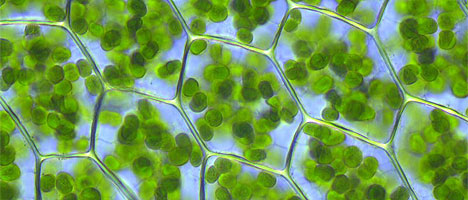 Human activities are impacting local, regional, and even global biogeochemical cycles in fundamental ways, both directly, for example through pollution or land modification, and indirectly through modification of Earth's climate. These changes include climate change, agricultural land use, ocean acidification, aquatic eutrophication, and many others. Understanding the biogeochemical changes and feedbacks involved is central to projecting the full scope of these impacts.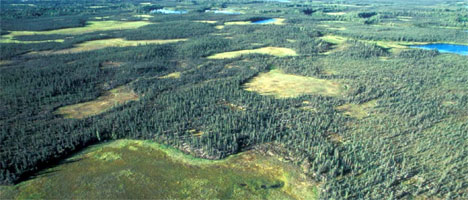 The ability of the land and ocean to take up carbon dioxide released to the atmosphere from human activities is a profound but limited environmental service with respect to stabilizing climate. In the ocean, this carbon uptake leads to acidification, a key aspect of global biogeochemical change. The mechanisms that drive the cycling of carbon through the ocean-land-atmosphere system are key to understanding both the functioning of the earth as a system and the scope of our impact on climate.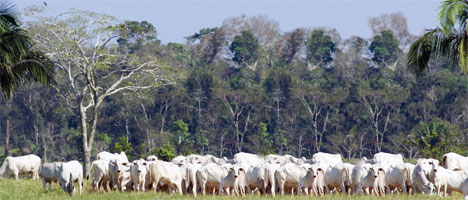 Understanding the influence of humans on the biosphere and the global climate system is one of the most pressing challenges in the Earth sciences. Land is a key component of the Earth system. Changes in land characteristics are extremely important for their effects on climate, terrestrial ecosystems, and simply because of the direct effects on the societies that live on that land. Our focus is terrestrial biogeochemical and hydrological cycles in both natural systems and those perturbed by human activity.
The conservation and management of coastal and marine ecosystems and the living marine resources within them is a key component of NOAA's mission. Commercial fish landings in the United States are valued at 4 billion dollars and over 1 million jobs are associated with commercial and marine recreational fishing. Coral reefs alone provide annual net tourism and recreational benefits of 483 million dollars to the U.S. economy . Globally, the estimated value of fisheries and coastal tourism exceeds 240 billion .

Tropospheric chemistry plays a critical role in perturbing the climate by controlling the abundance and distribution of a number of short-lived air pollutants, including methane, tropospheric ozone, and aerosols. The spatial and temporal distribution of these air pollutants, relevant for surface air quality, depends on direct emissions from natural sources and anthropogenic activities, chemical processes, atmospheric long-range transport, and climate variables such as temperature and humidity.