Research Highlight
GFDL Paper Achieves Benchmark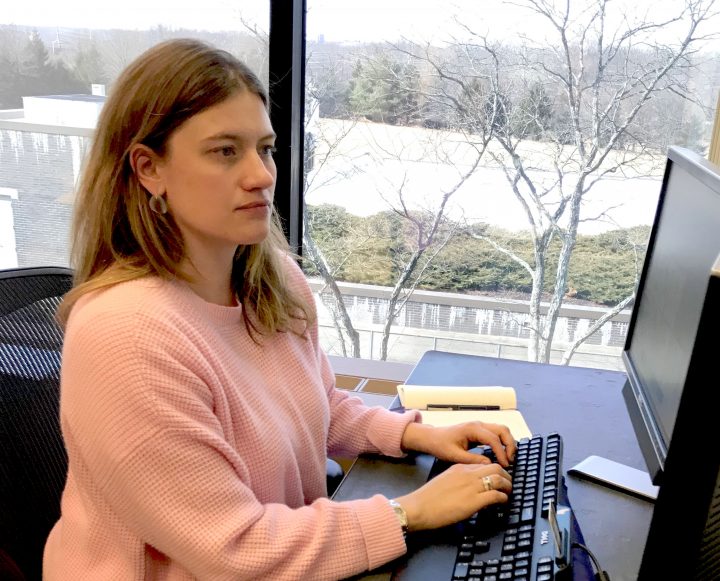 February 15, 2019 – The academic publishing company Springer Nature announced that a paper coauthored by GFDL and Princeton University scientists last year is among the ten most downloaded journal articles about climate published by Springer in 2018. The paper, "Shifting patterns of mild weather in response to projected radiative forcing" authored by Karin van der Wiel, Sarah B. Kapnick, and Gabriel A. Vecchi, was published in Climatic Change.
The authors used high-resolution climate models to investigate how climate change may affect the frequency and location of mild weather. They showed that the global average of good weather days will drop, with dramatic declines for some, increases in good weather for others. Globally the number of annual mild days is projected to decrease by 10 by the end of the century, because of climate warming from the buildup of human-caused greenhouse gases in the atmosphere.
Springer's Climate Program published a broad mix of critical research in 2018, from some of the world's leading journals in the field. This Climatic Change paper was downloaded 11,000 times.
Research Highlight
December 3, 2018 – Observations show that Arctic sea ice is rapidly declining, but observations also clearly show an expansion of Southern Ocean (SO) sea ice extent during the satellite era (1979 to the present). This modest increase is consistent with an observed SO cooling trend. The sea surface temperature (SST) and sea ice concentration (SIC) trends are not homogeneous in space, with opposing signs in the Amundsen-Bellingshausen Seas versus the Ross and Weddell Seas. In contrast, Coupled Model Intercomparison Project Phase 5 (CMIP5) models simulate a steady warming and reduction of Antarctic sea ice. 
This study examines the possibility that internal variability involving deep ocean convection in the Southern Ocean could be a major contributor to the observed trends, likely in concert with other previously identified factors. The authors find that the natural multidecadal variability of SO deep convection could modulate the transient climate response to anthropogenic forcings, and that weakening of SO deep convection is a potential driver for the observed SST and sea ice trends over the SO. As a corollary, the opposite phase of this variability could lead to accelerated surface warming and loss of SO sea ice in the coming decades.
Research Highlight
September 27, 2018 – The 2017 hurricane season in the North Atlantic Ocean was highly active, with six major hurricanes (MH). Three storms made landfall (Hurricanes Harvey, Irma, and Maria) — causing widespread damage over the Gulf Coast and the Caribbean. A number of factors might be linked to this enhanced MH activity in 2017, including moderate La Niña conditions in the Pacific. Unusually warm sea surface conditions over the tropical Atlantic and off the coast of North America were also observed.
Research to Operations
Predicting the weather beyond two weeks in advance is a daunting challenge, but a team of scientists led by Nat Johnson (Associate Research Scholar, Princeton University/Geophysical Fluid Dynamics Laboratory Cooperative Institute for Climate Science), as part of a Modeling, Analysis, Predictions, and Projections (MAPP) Program-Climate Test Bed (CTB) project successfully developed and transitioned a forecast tool into operations that provides guidance to NOAA Climate Prediction Center (CPC) forecasters for their operational 3-to- 4 week temperature outlooks.
Collaboration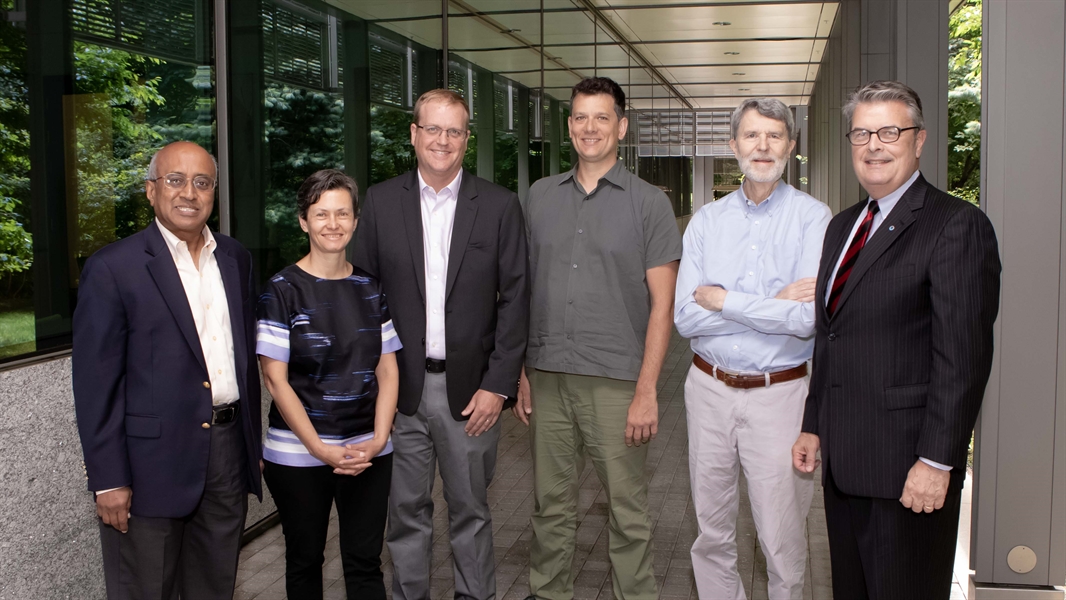 June 20, 2018 – The National Oceanic and Atmospheric Administration today announced it has selected Princeton University to continue hosting NOAA's cooperative institute focused on modeling the earth system. NOAA made the selection after an open, competitive evaluation to continue funding the Cooperative Institute for Modeling the Earth System (CIMES), formerly called the Cooperative Institute for Climate Science. The selection comes with a commitment of up to $40 million over the course of the five-year award, with the potential for renewal for another five years based on successful performance.
Research Highlight
February 7, 2018 – There has been an increasing call for better seasonal precipitation prediction systems to support water resource management, particularly over regions like the western United States, where a multi-year drought persisted from 2012-2016. This research addresses the challenge of building a better prediction system by exploring the extent to which this past winter's western U.S. precipitation anomalies may have been predictable, using experimental retrospective forecasts with GFDL's Forecast-Oriented Low Resolution (FLOR) model.
Research to Operations
Next Generation Weather Prediction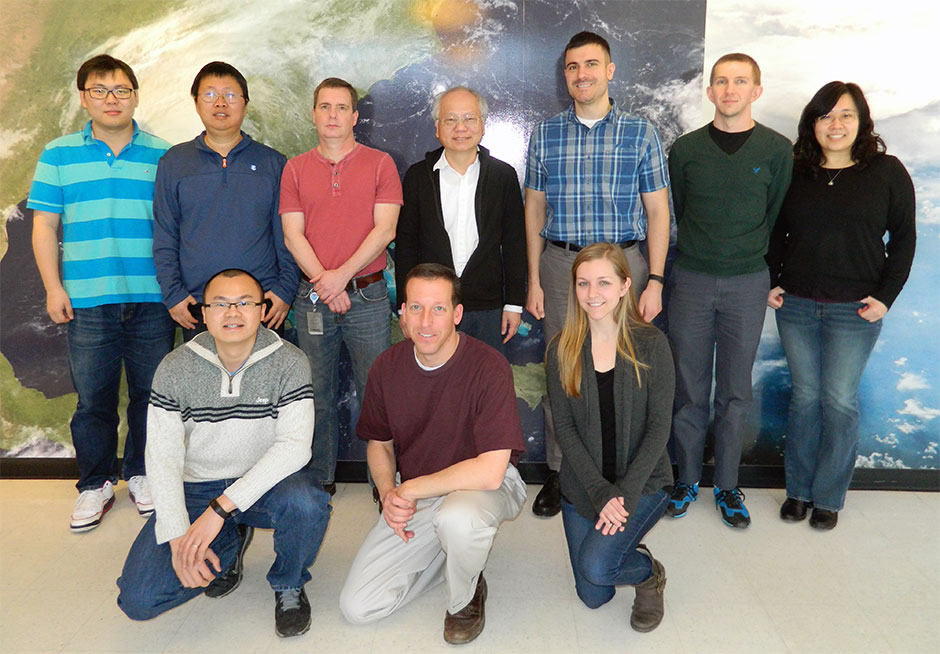 The National Weather Service announced in July 2016 that it has adopted the FV3 core, developed at GFDL, as the backbone for the next generation US weather prediction model. This next generation model, with the ability to represent weather processes at very small spatial scales, should provide a major leap forward in US weather prediction capabilities, leading to improved prediction of extreme storms
Award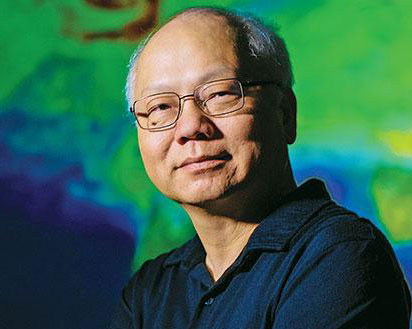 January 31, 2018 – Shian-Jiann (S.J.) Lin, head of GFDL's Weather and Climate Dynamics Division, has been elected a Fellow of the American Meteorological Society (AMS). AMS Fellows are chosen for having "made outstanding contributions to the atmospheric or related oceanic or hydrologic sciences or their applications during a substantial period of years."