Research Highlight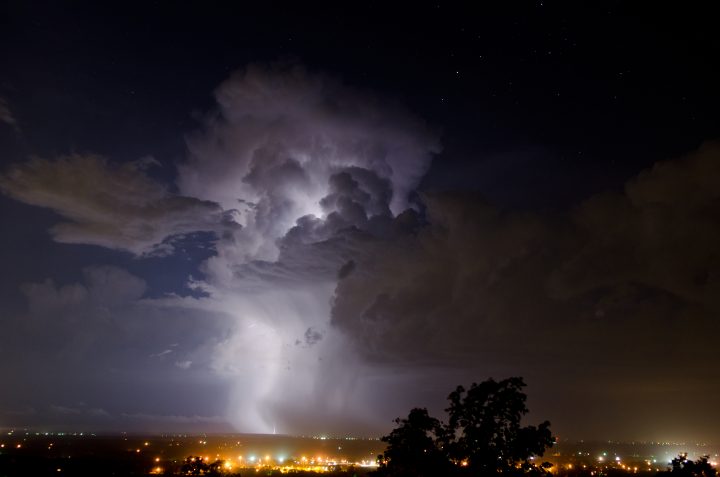 March 29, 2019 – Prediction of convective-scale storms, such as severe thunderstorms or tornadoes, has been traditionally performed with limited-area models. Issues related to the limited extent of the domain and the external boundary conditions remain significant challenges, so a global convection-permitting model without side boundaries is potentially more advantageous for mesoscale prediction. However, present-day computing resources are insufficient to support real-time global convective-scale weather prediction. Variable-resolution capabilities within the Finite-Volume Cubed-Sphere Dynamical Core (FV3) allow a high-resolution region within the global domain, enabling the model to efficiently reach higher resolutions with fewer of the disadvantages of limited-area models. GFDL scientists have developed a new global model, called the finite-volume Global Forecast System (fvGFS), coupling FV3 with the GFS physical parameterizations, which has become the prototype for the National Weather Service's Next-Generation Global Prediction System (NGGPS) and Unified Forecast System (UFS).
Research Highlight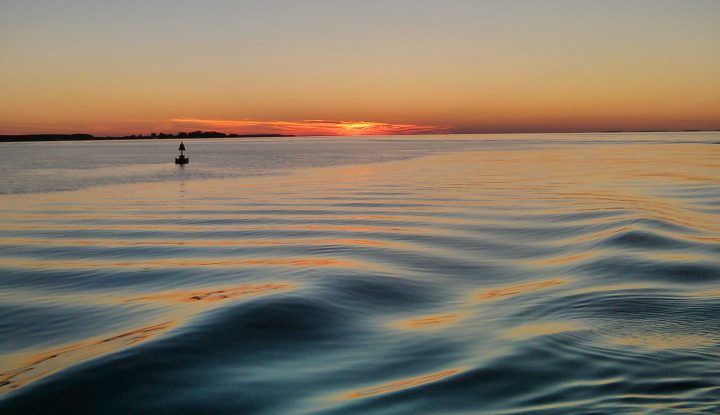 March 26, 2019 – In parts of many estuaries and other coastal areas, such as the Chesapeake Bay, the concentration of oxygen dissolved in the water regularly drops to a value so low that many species of fish, crabs, and other ecologically and economically important creatures are unable to live. This condition, known as hypoxia, is often driven by warm temperatures and other climate conditions. Subseasonal to seasonal scale forecasting models, including those developed by GFDL, have shown skill at forecasting variations in temperature and other drivers of hypoxia up to several months in advance. Translating these forecasts into skillful forecasts of hypoxia could enable improved management of fisheries, reduce fishing effort, and allow more adaptive management of water quality.
Research Highlight
December 3, 2018 – Observations show that Arctic sea ice is rapidly declining, but observations also clearly show an expansion of Southern Ocean (SO) sea ice extent during the satellite era (1979 to the present). This modest increase is consistent with an observed SO cooling trend. The sea surface temperature (SST) and sea ice concentration (SIC) trends are not homogeneous in space, with opposing signs in the Amundsen-Bellingshausen Seas versus the Ross and Weddell Seas. In contrast, Coupled Model Intercomparison Project Phase 5 (CMIP5) models simulate a steady warming and reduction of Antarctic sea ice.
Research to Operations
Predicting the weather beyond two weeks in advance is a daunting challenge, but a team of scientists led by Nat Johnson (Associate Research Scholar, Princeton University/Geophysical Fluid Dynamics Laboratory Cooperative Institute for Climate Science), as part of a Modeling, Analysis, Predictions, and Projections (MAPP) Program-Climate Test Bed (CTB) project successfully developed and transitioned a forecast tool into operations that provides guidance to NOAA Climate Prediction Center (CPC) forecasters for their operational 3-to- 4 week temperature outlooks.
Research Highlight
September 27, 2018 – The 2017 hurricane season in the North Atlantic Ocean was highly active, with six major hurricanes (MH). Three storms made landfall (Hurricanes Harvey, Irma, and Maria) — causing widespread damage over the Gulf Coast and the Caribbean. A number of factors might be linked to this enhanced MH activity in 2017, including moderate La Niña conditions in the Pacific.
Collaboration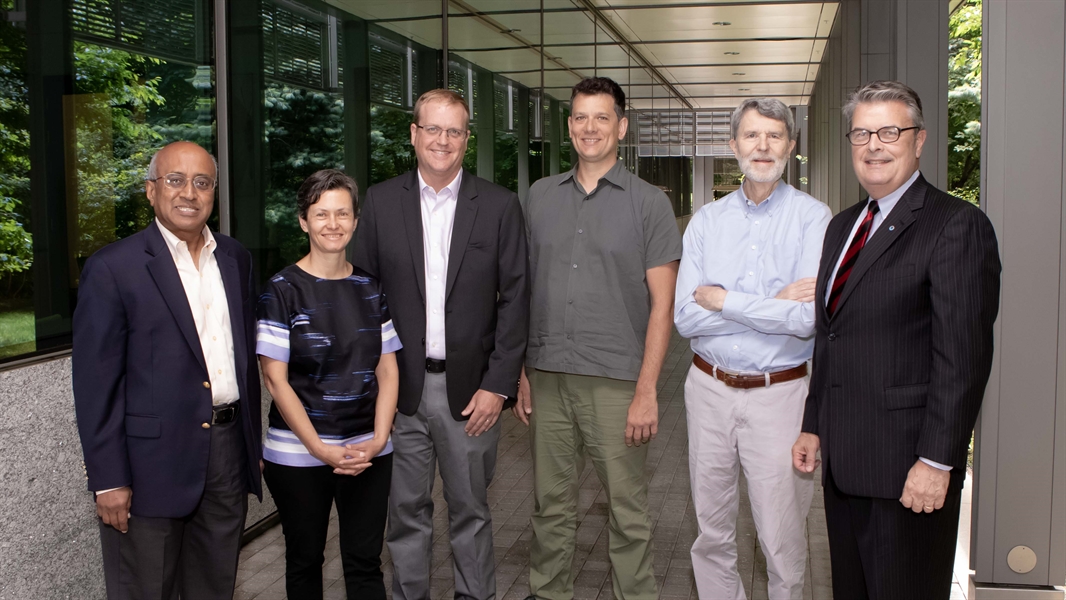 June 20, 2018 – The National Oceanic and Atmospheric Administration today announced it has selected Princeton University to continue hosting NOAA's cooperative institute focused on modeling the earth system. NOAA made the selection after an open, competitive evaluation to continue funding the Cooperative Institute for Modeling the Earth System (CIMES), formerly called the Cooperative Institute for Climate Science. The selection comes with a commitment of up to $40 million over the course of the five-year award, with the potential for renewal for another five years based on successful performance.
Research to Operations
Next Generation Weather Prediction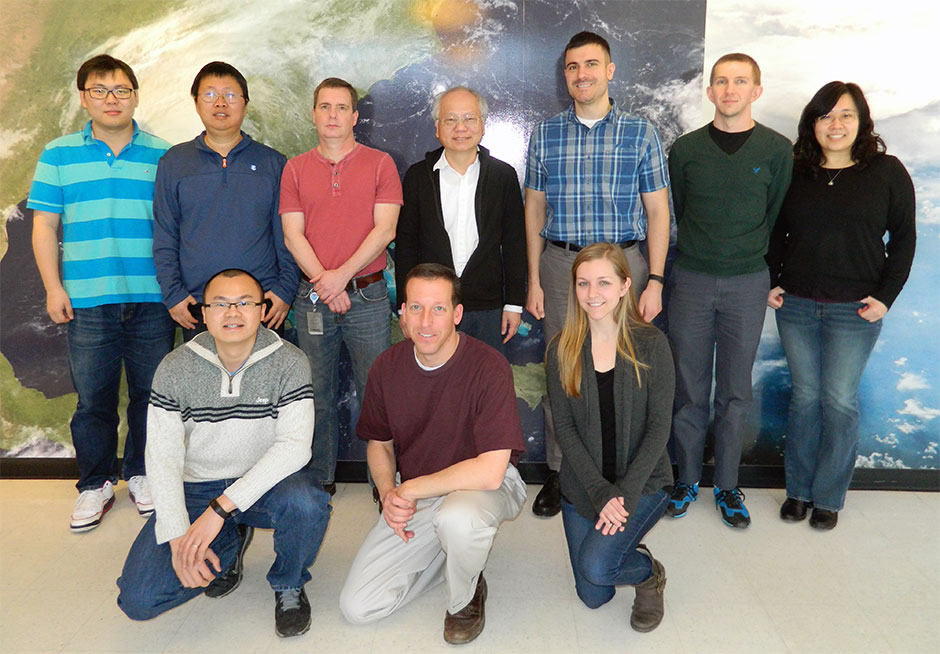 The National Weather Service announced in July 2016 that it has adopted the FV3 core, developed at GFDL, as the backbone for the next generation US weather prediction model. This next generation model, with the ability to represent weather processes at very small spatial scales, should provide a major leap forward in US weather prediction capabilities, leading to improved prediction of extreme storms
Award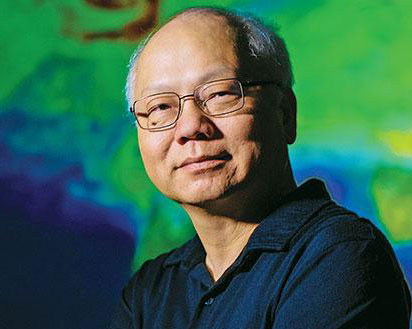 January 31, 2018 – Shian-Jiann (S.J.) Lin, head of GFDL's Weather and Climate Dynamics Division, has been elected a Fellow of the American Meteorological Society (AMS). AMS Fellows are chosen for having "made outstanding contributions to the atmospheric or related oceanic or hydrologic sciences or their applications during a substantial period of years."