Dr. Kirsten Findell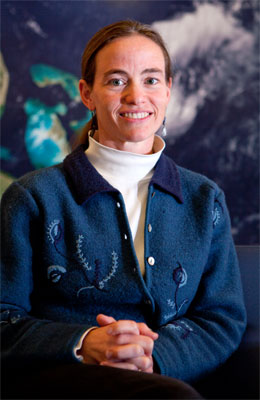 Research Physical Scientist
Biogeochemistry, Atmospheric Chemistry, and Ecosystems Division
Research interests:
Hydroclimatology; land-atmosphere interactions; impacts of land use change on climate; floods and droughts in a changing world
World Climate Research Programme (WCRP) Activities:
The role of moisture and heat fluxes from the land surface on convective triggering.
The CTP-HIlow framework: understanding atmospheric controls on soil moisture-boundary layer interactions.
Land cover and land use change:
Climatic differences between historical land use patterns and estimates of "potential natural" vegetation patterns.
Extratropical impacts of tropical deforestation.
Relative impacts of historical land use and common sea surface temperature (SST) anomalies.
Relationships between common SST anomalies and global flood and drought prevalence.
Drought in the Sahel in the 20th and 21st centuries.
Surface hydrology in a changing climate:
Summer drying/winter wetting in a world with higher levels of atmospheric CO2.
Click here for my bibliography