August 5th, 2013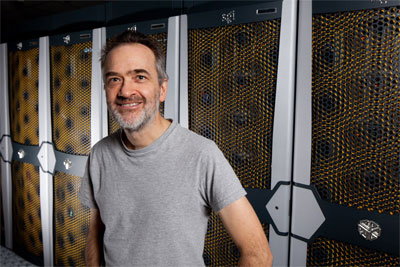 American Geophysical Union (AGU) has acknowledged Research Hydrologist P.C.D. (Chris) Milly's "fundamental contributions to our understanding of the connections between land surface processes and hydroclimatic variability", with its Hydrologic Sciences Award for 2013. Established in 1956, this Award recognizes one individual each year, for outstanding contributions to the science of hydrology over the course of his or her career.
Dr. Milly's research has provided important insights about the effects of climate change on global hydrology, and the role that continental water plays in the dynamics of the earth system. His research and leadership have made him a recognized expert in this field. He has been called to provide briefings and testify in Congress, served on the National Research Council's Global Water and Energy Cycle Panel, contributed to Intergovernmental Panel on Climate Change assessment reports as author and reviewer, and served as an expert consultant to numerous other national and state agencies.
Since 1988, Dr. Milly has been a Research Hydrologist with the U.S. Geological Survey, based at NOAA's Geophysical Fluid Dynamics Laboratory (GFDL) in Princeton, N.J. He leads the development of the land hydrology component of GFDL's climate models. Dr. Milly holds an undergraduate degree from Princeton University, and graduate degrees from MIT. He has been a Fellow of the AGU since 2009.