November 18th, 2020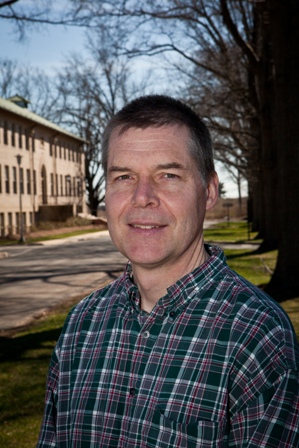 The American Geophysical Union (AGU) announced the election of Tom Knutson as an AGU Fellow. AGU Fellows are elected each year for their visionary leadership and scientific excellence. This designation is conferred upon less than 0.1% of all AGU members in any given year, as a tribute for those who have made exceptional scientific contributions.
Tom Knutson is a research meteorologist and head of the Weather and Climate Dynamics Division at Geophysical Fluid Dynamics Laboratory. He is widely regarded as a preeminent expert on climate change and hurricanes within the scientific community. In electing him a fellow, AGU recognized his work, "for exceptional contributions to the understanding of the relation between climate and hurricanes and the detection-and-attribution of climate change."
Knutson has led pioneering investigations for more than two decades on tropical cyclones, including the impact of global warming on hurricanes, and detection and attribution of changes in climate. He has authored more than 100 scientific peer-reviewed papers. Knutson has also served in leadership roles on national and international climate change assessment projects, including the Intergovernmental Panel on Climate Change and the National Climate Assessment program. From 2007 to 2016, Tom co-chaired the World Meteorological Organization Expert Committee on Tropical Cyclones and Climate Change, and since 2017, he has served as the Chair. Knutson was appointed a fellow of the American Meteorological Society in 2012. He has been an Associate Editor of Journal of Climate since 2016. Before joining GFDL, he earned an undergraduate degree from the University of Virginia and graduate degrees from University of Wisconsin and MIT.