September 27th, 2012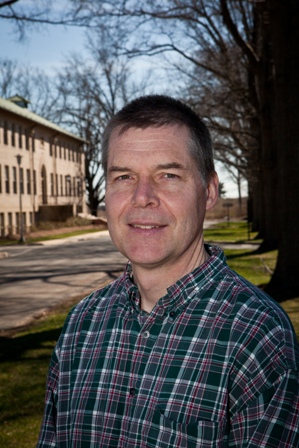 Tom Knutson, a research meteorologist, has been elected a Fellow of the American Meteorological Society (AMS) for 2012. AMS Fellows are chosen for having "made outstanding contributions to the atmospheric or related oceanic or hydrologic sciences or their applications during a substantial period of years." Fellows are chosen from academic, government, and private sectors and they retain the honor for life.
Mr. Knutson is viewed in the scientific community as a preeminent expert on climate change and hurricanes. His research at GFDL has focused on using complex computer models along with observations for detection and attribution studies, with emphasis on climate change and tropical cyclones. He began his pioneering research on the effects of global warming on hurricanes in the mid-1990s. He has served in leadership roles on national and international climate change assessment projects, including the Intergovernmental Panel on Climate Change, the National Climate Assessment program, and the World Meteorological Organization. Before joining GFDL, he earned an undergraduate degree from the University of Virginia and graduate degrees from University of Wisconsin and MIT.
This year's class of AMS Fellows who will be recognized formally at the next annual meeting in January 2013 in Austin, Texas.