May 7th, 2019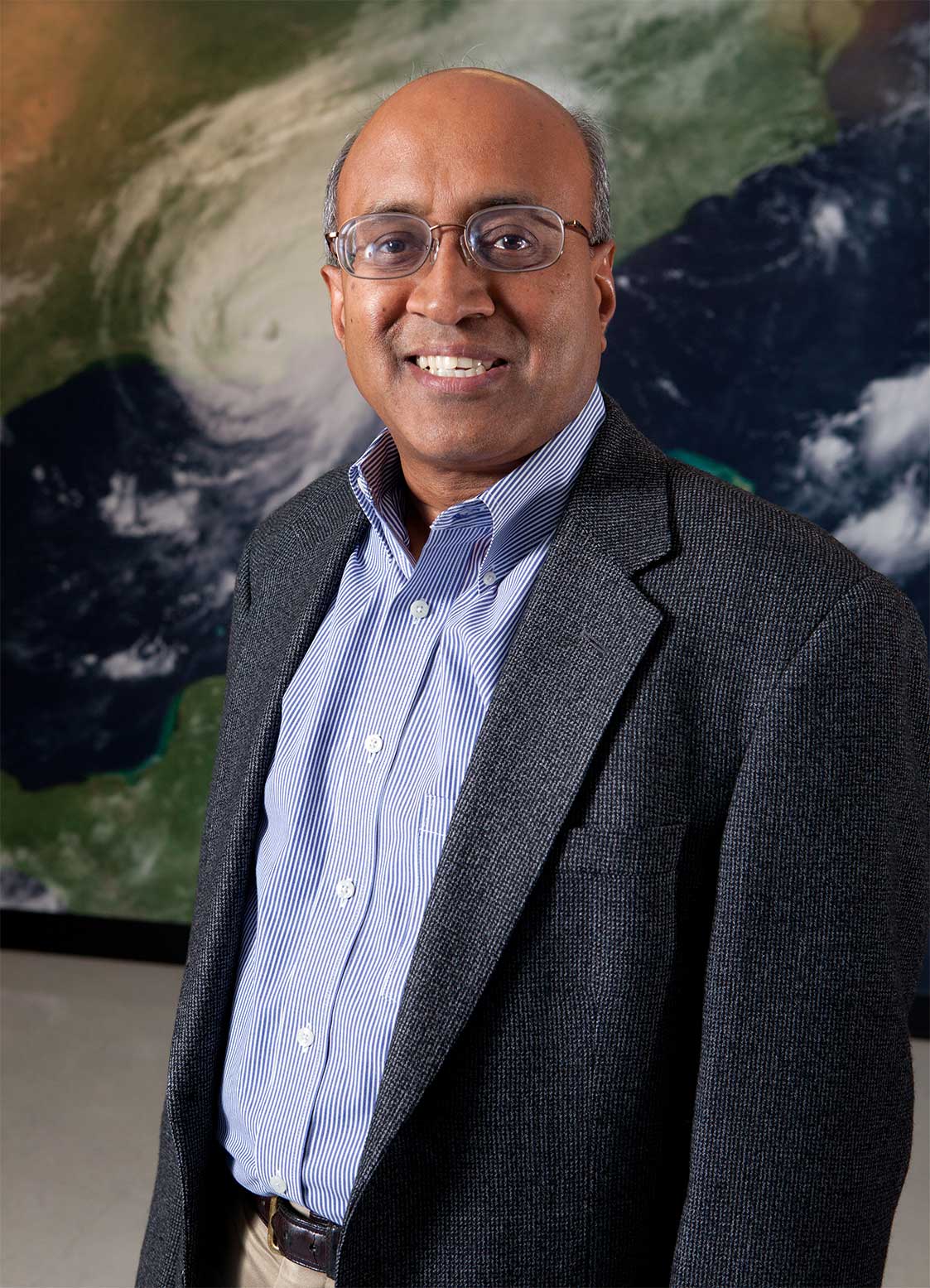 GFDL's Director, Venkatachalam "Ram" Ramaswamy, Ph.D., is among the finalists announced on May 5 for the 2019 Samuel J. Heyman Service to America Medal (Sammies). The nonprofit, nonpartisan Partnership for Public Service announced the finalists – 26 federal employees and teams from more than 20 federal agencies and 15 states as well as Washington, D.C. and Haiti. Each finalist is a contender for one of seven Service to America Medals, awarded annually. In naming Ram as a finalist for the Paul A. Volcker Career Achievement Medal, the Partnership for Public Service cited his leadership in developing "a state-of-the-art modeling system to enhance understanding and prediction of global climate change and provide earlier and more accurate forecasts of severe weather events, helping save lives and property".
Extreme weather events have taken their toll on communities nationwide during the past few years, prompting government researchers to improve weather and climate prediction systems that provide more timely and accurate information to save lives and property at risk from floods, hurricanes, mudslides, wildfires and other natural disasters.
"Dr. Ramaswamy's exceptional skills have brought revolutionary advancements in U.S. prediction capability," said Craig McLean, assistant administrator of NOAA's Office of Oceanic and Atmospheric Research. "What the nation knows today of climate science is largely due to his leadership."
NOAA has multiple systems for predicting weather over days and weeks, and climate over seasons and decades. Ramaswamy led his lab in developing a streamlined modeling system—a unified, highly accurate forecasting model that extends "across timescales ranging from days to seasons to decades to a century," McLean said.
More accurate climate predictions offer economic benefits and reduced risks for farmers, water and fishery managers, transportation planners, public officials and others who use these forecasts to plan ahead (e.g., days to seasons to decades) for excess rainfall, drought, heat waves, winter storms and hurricanes. In addition, information from the lab's modeling system, which demonstrates the effect of climate on fish populations, helps coastal communities become more resilient.
Ram's career-long accomplishments in climate science are broad and varied. He has coauthored nearly 200 peer-reviewed scientific publications on subjects ranging from the impact of aerosols on climate to the effects of ozone on temperature changes in the stratosphere. Since 1991, Ram has served as an author for the Intergovernmental Panel on Climate Change, which meets about every six years. These international assessments are the scientific basis for governments worldwide to develop climate-related policies, and they inform United Nations negotiations that have led to multi-nation accords such as the Paris Climate Agreement and the Montreal Protocol.
On May 9, the finalists will be honored at a breakfast on Capitol Hill as part of Public Service Recognition Week. Medal recipients will be announced and honored in October, during an awards gala at the Andrew W. Mellon Auditorium in Washington, D.C.
Since its inception in 2002, the Samuel J. Heyman Service to America Medals program has honored more than 500 outstanding federal employees. More information about the program and the 2019 finalists is available at servicetoamericamedals.org.