November 21st, 2022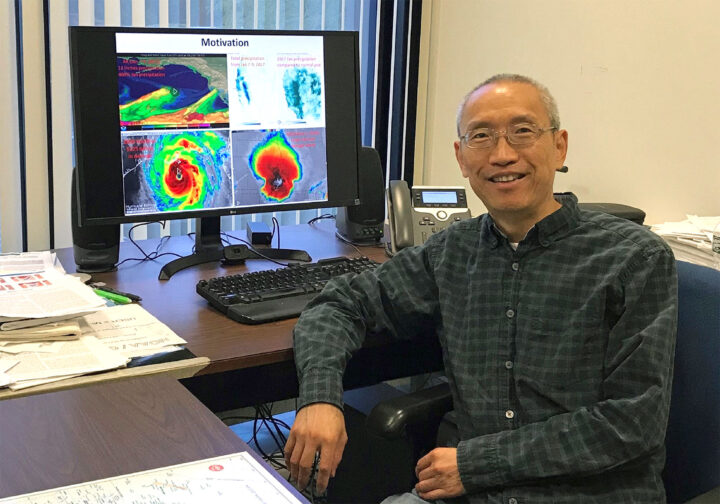 For Ming Zhao's "growing research accomplishments and leadership in climate model development", he has been recognized with the 2022 AGU Ascent Award. A Senior Physical Scientist at GFDL, Zhao conducts research focused on challenging topics with extensive societal and economic implications, while also being exceptionally skilled in the development of climate models.
Dr. Zhao successfully led a GFDL team that developed the AM4 model over a four-year period. AM4 lies at the core of GFDL's CM4, ESM4, and SPEAR, some of the world's leading global climate models for various climate prediction and climate change applications. The models exhibit particularly high-quality climate simulations of clouds, precipitation, top-of-atmosphere radiative fluxes, cloud feedbacks, Madden-Julian Oscillations, tropical cyclones, and sea surface temperatures.
His recent research has explored how extreme precipitation from atmospheric rivers, tropical storms, and mesoscale convective systems may change in warmer climates. He has also been very active in developing and using an entire hierarchy of models for studies of convection, clouds, radiation, and dynamics.
A member of the American Meteorological Society's Committee on Tropical Meteorology and Tropical Cyclones since 2018, Dr. Zhao is also a member of the U.S. CLIVAR Process Study and Model Improvement Panel, and has published more than 125 papers in peer-reviewed scientific journals. He obtained his Ph.D. in Atmospheric Science from the University of British Columbia.