October 13th, 2023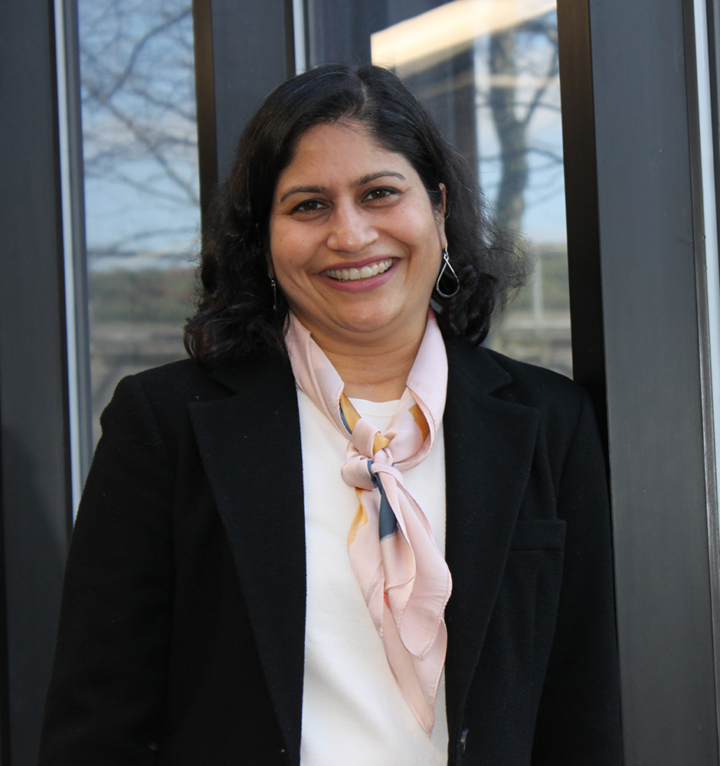 Congratulations to Vaishali Naik (Research Physical Scientist), recipient of the 2023 Piers J. Sellers Global Environmental Change Mid-Career Award from the American Geophysical Union (AGU). With this award, AGU recognizes Dr. Naik for her "outstanding contributions in research, educational, or societal impacts in the area of global environmental change, especially through interdisciplinary approaches." Known for her research on chemistry-climate interactions, she has authored more than 100 papers in peer-reviewed publications. She has also played a leadership role in the development of the atmospheric chemistry component of GFDL's Earth System climate model.
Dr. Naik's work is at the forefront of atmospheric chemistry in the climate system and she has contributed to both national and international assessments on climate change, including the two most recent Intergovernmental Panel on Climate Change (IPCC) Reports. She was a Coordinating Lead Author of the chapter on short-lived climate forcing agents in the IPCC Working Group I report published in 2021. This chapter revealed ground-breaking insights, including evidence that the cooling effect of some aerosols has dominated the climate warming of other air pollutants, and that the interaction of near-surface ozone with vegetation has implications for water and carbon cycles. Dr. Naik also serves on the Scientific Steering Group of the Aerosol Chemistry Model Intercomparison Project, a collaborative program of the international modeling community designed to quantify the climate and air quality impacts of aerosols and chemically reactive gases.
The Piers J. Sellers Global Environmental Change Mid-Career Award is presented annually.
Dr. Naik, along with co-recipient Dr. Sophie Szopa, will be recognized for receiving this award at the AGU Fall Meeting on December 13, 2023 in San Francisco.