---
GFDL Statistical Downscaling Research Team Members & Collaborators
---
NOAA GFDL federal employees: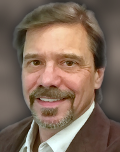 Keith Dixon, NOAA/GFDL – Team Lead
Keith's research focuses on the use of state-of-the-art computer models to simulate the global climate. His interest in statistical downscaling stems from a desire to assess the capabilities of climate models and downscaling methods. Keith also is active in the science communications arena – seeking to enhance the exchange of scientifically credible information between the realms of large-scale climate research and local-scale impacts and applications.
---
UCAR contract staff: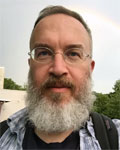 Dennis Adams-Smith, UCAR at NOAA/GFDL
Dennis joined the ESD team in June 2016 as a data analyst and programmer. He brings in-depth knowledge of statistical methods, R programming and climate data. Dennis is supporting the creation of an expanded and improved framework both for downscaling climate model output and for analyzing the results in a rigorous manner that can be readily communicated to users of statistically downscaled climate products.
---
SAIC contract staff: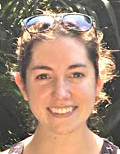 Nicole Zenes, SAIC at NOAA/GFDL
Nickie, who received her Ph.D. from the University of Utah and her undergraduate degree from Princeton University, joined the ESD team in July 2023. In her scientific programmer role she makes use of her R programming skills and research experience to advance the team's capabilities to develop well-designed experiments and conduct appropriate analyses reliably.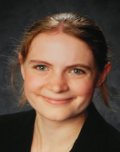 Carolyn Whitlock, SAIC at NOAA/GFDL
Carolyn, a 2012 graduate of Wellesley College, joined the ESD team in May 2014. Carolyn is supporting the ESD team by working on tasks that benefit from her Python and R programming skills.
---
Princeton University CIMES:
Data Specialist: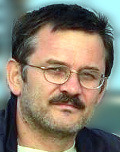 Serguei Nikonov, Princeton University's Cooperative Institute for Modeling the Earth System (CIMES)
Serguei Nikonov joined our team during spring 2023 after several years working with GFDL's Data Portal Team. The team will benefit from Serguei's skills and experiences working with large numbers of large climate model data sets, including assuring that files meet standards so as to maximiize interoperability with the team's software programs.
---
NOAA GFDL federal collaborator: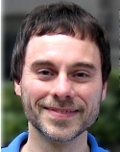 John Lanzante, NOAA/GFDL
John is a member of GFDL's Weather and Climate Dynamics Division. His work involves the use of statistics and data analysis techniques as applied to both observed and model (GCM) generated data. Recently, John has been focusing on the representation of climate extremes (i.e., the tails of the distribution) in bias corrected and statistical downscaled data products generated by different techniques.
---
Other Internal Research Collaborators at NOAA-GFDL & Princeton
CHESAPEAKE BAY FOCUS: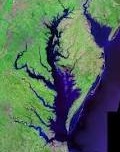 CURRENT:
Charles Stock, NOAA/GFDL
Liz Drenkard, NOAA/GFDL
Andrew Ross NOAA/GFDL
Vincent Saba, NOAA Northeast Fisheries Science Center

Members of GFDL's ESD Team collaborate with Charlie Stock and others on the bias correction and statistical downscaling of surface climate variables for use in marine resource impacts applications.  This work has focused on multi-decadal projections as well as sub-seasonal to seasonal forecasts.
♦ Ross, A. C., C. A. Stock, D. Adams-Smith, K. W. Dixon, K. L. Findell, V. S. Saba, and B. Vogt, 2020: Estuarine Forecasts at Daily Weather to Subseasonal Time Scales. Earth and Space Science, doi:  10.1029/2020EA001179.
♦ Muhling, B. A., C. F. Gaitán, C. A. Stock, V. S. Saba, D. Tommasi, and K. W. Dixon, 2017: Potential Salinity and Temperature Futures for the Chesapeake Bay Using a Statistical Downscaling Spatial Disaggregation Framework. Estuaries and Coasts, doi:10.1007/s12237-017-0280-8.
♦ Muhling, B. A., J. Jacobs, C. A. Stock, C. F. Gaitan, and V. S. Saba, 2017: Projections of the future occurrence, distribution, and seasonality of three Vibrio species in the Chesapeake Bay under a high-emission climate change scenario: Vibrio and Climate in the Chesapeake Bay. GeoHealth, doi:10.1002/2017GH000089.
---
Our Other Collaborators
---
---