---
GFDL Statistical Downscaling Research Team Members & Collaborators
---
NOAA GFDL federal employees: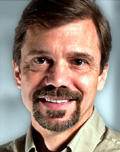 Keith Dixon, NOAA/GFDL
– Team Lead
Keith's research focuses on the use of state-of-the-art computer models to simulate the global climate. His interest in statistical downscaling stems from a desire to assess the capabilities of climate models and downscaling methods. He also is active in the science communications arena – seeking to enhance the exchange of scientifically credible information between the realms of large-scale climate research and local-scale impacts and applications.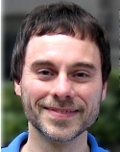 John Lanzante, NOAA/GFDL
John is interested in climate change and climate variability on a variety of time scales. His work involves the use of statistics and data analysis techniques as applied to both observed and model (GCM) generated data. Recently his focus has shifted to the evaluation and development of statistical downscaling methods and data, with some emphasis on extremes and the use of synthetic time series to enhance the evaluation process.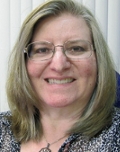 Mary Jo Nath, NOAA/GFDL
Mary Jo's efforts are focused on contributing to the development, documentation and use of the team's statistical downscaling software infrastructure. She provides support to in-house team members in the use of off-the-shelf and custom-built software, and in the creation, access, and management of datasets associated with the team's downscaling projects.
---
Engility® contract staff: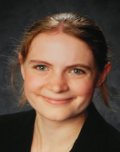 Carolyn Whitlock, Engility® at NOAA/GFDL
Carolyn, a 2012 graduate of Wellesley College, joined the ESD team in May 2014. Carolyn is supporting the ESD team by working on tasks that benefit from her Python and R programming skills.
---
UCAR contract staff: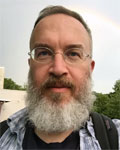 Dennis Adams-Smith, UCAR at NOAA/GFDL
Dennis joined the ESD team in June 2016. Dennis brings in-depth knowledge of statistical methods, R programming and climate data. He is supporting the creation of an empirical framework for downscaling climate model output and analyzing the results for sensitivities to the downscaling method.
---
---
Our External Collaborators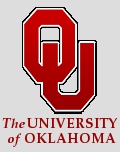 Adrienne Wootten, Derek Rosendahl, Esther Mullins, Post Docs at The University of Oklahoma
As of January 2017, Adrienne is the primary research point-person for OU-GFDL collaborative acivities. Adrienne, Derek and Esther are involved in the co-ordinated analysis of downscaled climate projections generated at GFDL, and in the conversion of knowledge developed from that research into products and guidance useful to researchers and the broader SC-CSC stakeholder community. Adrienne also contributes to expanding the set of downscaling and analysis techniques used at OU and GFDL – techniques that are applicable to weather and climate variables across time scales of a month to multiple decades.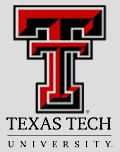 Katharine Hayhoe, Professor at Texas Tech University
Anne Marie Stoner, Research Associate / Post Doc at Texas Tech University
Katharine and Anne are perhaps best known for their development of the ARRM statistical downscaling method. Starting in 2012, TTU and GFDL researchers have been collaborating on evaluating the stationarity assumption in statistical downscaling applications – an effort supported, in part, by the South Central Climate Science Center.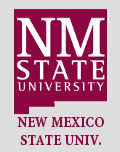 Kenneth Boykin, Research Associate Professor at New Mexico State University
Niki Harings, Eric Salas, & Virginia Ann Seamster, Post Doctoral Research Scientists at New Mexico State University
During the early phases of a project modeling the effect of environmental change on crucial wildlife habitat, Ginny was the ecologist at New Mexico State University with whom we at GFDL most directly interacted [USGS Project Page]. Ginny's since taken a position at New Mexico Department of Game and Fish, so Niki and Eric are joining the effort. Two manuscripts have been submitted to scientific journals as a result of this collaboration with staff and affiliates of the New Mexico Cooperative Fish and Wildlife Research Unit.