---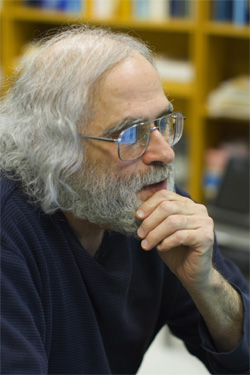 Isaac M. Held
Senior Research Scientist/ GFDL / NOAA
isaac.held at noaa.gov
609-452-6512
---
Research Interests:
Atmospheric and oceanic fluid dynamics/geophysical turbulence
Climate dynamics/global warming
---
---
Some lectures and essays:
Two papers that have not been easily available for a while:
Stationary and quasi-stationary eddies in the extratropical troposphere: Theory,  1983, in Large-Scale Dynamical Processes in the Atmosphere,   B.J. Hoskins and R. P. Pearce, Eds, ISBN 0-12-356680-0, LCCCN 82-73231, Academic Press, pp. 127-168.
Held and Hoskins, 1985:  Large-scale eddies and the general circulation of the troposphere, Advances in Geophysics, 28, Part A, 3-31.
---
Some recent papers
Flannaghan,Fueglistaler, Held, Po-Chedley, Wyman, and Zhao, 2014:  Tropical temperature trends in AMIP simulations and the impact of SST uncertainties, Journal of the Geophysical Sciences: Atmosphere
Jansen and Held, 2014:  Parameterizing subgrid-scale eddy effects using energetically consistent backscatter , Ocean Modelling.
Merlis, Held, Stenchikov, Zeng, Horowitz, 2014:  Constraining transient climate sensitivity using coupled model simulations of volcanic eruptions .  Journal of Climate
Hill, Ming, Held, 2014:  Mechanisms of forced tropical meridional energy flux change .  Journal of Climate,
Zhou, Held, Garner, 2014:  Parameter study of tropical cyclones in rotating radiative-convective equilibrium with column physics and resolution of a 25km GCM .  Journal of the Atmospheric Sciences.
Kang, Held, Xie, 2014:  Contrasting the tropical responses to zonally symmetric extratropical and tropical thermal forcing .  Climate Dynamics.
---