John P. Krasting
Research Interests
My primary interests as a climate scientist are in the realm of studying and modeling climate-carbon cycle interactions, the ocean's role in the climate system, and the development of climate models with a particular focus on inter-annual variability and future climate change.  I also develop "big data" diagnostics, metrics, and analyses to help benchmark and analyze climate model results.
Primary Research Activities
Understanding the relationships between climate variability and carbon cycle variability
Characterizing the role of natural carbon cycle variability during the 20th century
Exploring the sensitivity of the coupled climate-carbon cycle system to different climate change scenarios
Understanding the predictability of oceanic heat uptake, carbon uptake, and sea level rise
Developing coupled climate-carbon cycle Earth System Models (ESMs)
Other Research Interests
Understanding climate on millennial / paleo timescales
Idealized climate forcing scenarios
Execution of GFDL's Earth System Model (ESM) experiments for the Fifth Coupled Model Inter-comparison Project (CMIP5)
Regional and hemispheric response of snowfall to increases in greenhouse gas (GHG) concentrations
Education
Ph.D., Atmospheric Science, Rutgers University, 2008
B.S., Meteorology, Rutgers University, 2003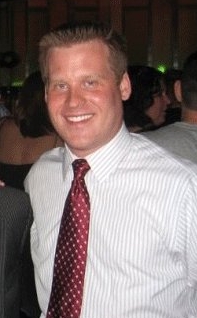 Physical Scientist
Ocean and Cryosphere Division
Follow me on:

Contact Information
Phone: (609) 452-5359
Email: john.krasting@noaa.gov
Research Highlights


Regional variations in sea level rise

In a paper published in Nature Geoscience, we demonstrate that basin scale differences in heat uptake and sea level rise (SLR) are a forced response from increasing atmospheric carbon dioxide concentrations, and the inter-basin differences vary with emission rate (see figure). Weaker overturning circulations in the Atlantic in the higher emission scenarios (i.e. > 5 GtC yr-1) make the ocean interior both warmer and less ventilated and are associated with enhanced Atlantic sea level rise, relative to the Pacific.  In this paper, we also explore basin-averaged SLR through the lens of cumulative carbon emissions.

Does TCRE depend on the rate of carbon emissions?

In a recent paper published in Geophysical Research Letters, we explore this question using the GFDL's ESM2G coupled climate-carbon cycle model.  Our results indicate that TCRE varies between 0.76 and 1.04 °C/TtC for emissions ranging between 2 GtC/year and 25 GtC/year.  TCRE is highest for both the very low and very high emissions rates, but is lowest for emission rates that are close to present-day rates (i.e. 5 to 10 GtC/year).  We also demonstrate that the TCRE signal difficult to detect under low emissions and on short timescales.  Furthermore, the climate response to zero-emissions depends on prior emission rates.  [more]

Our paper was also highlighted in the April 2014 issue of Nature Climate Change.
Recent Publications